We're Here to Help. Contact Us Today.
When disaster strikes from fire, wind, or water causing a large or total loss, the list of issues and logistics exponentially grows. Although the restoration "preferred group" is long and distinguished, it is not common for a company to offer exclusively dedicated large or total loss services of estimating, demolition, engineering, and reconstruction with a Tarion Warranty (Ontario) or an Atlantic Home Warranty (Atlantic Provinces). Rebuild Response® meets residential, commercial, multi-unit, farm, and catastrophic (CAT) loss needs.
Rebuild Response® is committed to offering a professional platform on which integrity, quality, and clear communication will optimize how the industry operates with large property loss rebuilds. Over 50 years of experience positions us for long-term growth and excellent customer service throughout Ontario.
Insurance Professionals Information Brief
Download our information brief to learn more: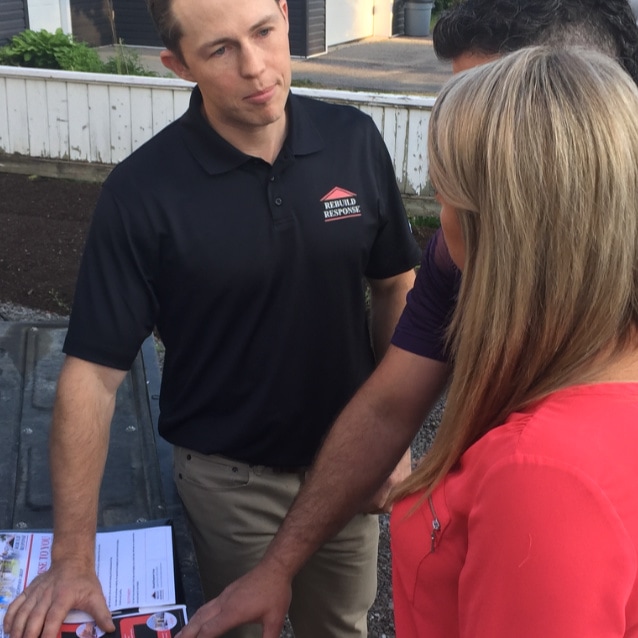 We resolve challenges that often negatively affect the claim process:
Time is lost during the estimating process due to poor communication and inexperienced builders.
Rebuild Response® provides demolition estimates within five days and detailed post-scope rebuild estimates within two weeks.
Engineers need to determine structural impact, with plans of action if required. Soils contaminated potentially need to be assessed expeditiously and efficiently.
Rebuild Response® offers its engineering services if required.
Quality concerns and issues arise during and following the rebuild process, delaying the process and increasing costs.
Rebuild Response®'s top priority is to provide clear communication with excellent reporting standards.
What The Professionals Are Saying
"It takes a "special builder" to get through this unwanted process smoothly. In recent years PCA Adjusters has been fortunate to be involved in many total rebuild insurance claims where Rebuild Response® has been the builder. These difficult situations are always made smooth and are handled with the utmost professionalism, compassion and efficiency. Their communication and customer satisfaction is second to none."
"We began our relationship with Rebuild Response® in 2012. Since that time, Rebuild Response® has built multiple homes for our insured who have sustained devastating fire losses. As you can appreciate, the insureds are going through a very difficult time, all while being bombarded with questions and being asked to make decisions so that their lives can get back to normal. I can assure you that any rebuilds that Rebuild Response® have handled for our company were successfully completed to the insured, have been handled professionally, and to the complete satisfaction of everyone involved. Would I recommend Rebuild Response®? Absolutely, without a doubt, they are a great business partner."
"After our policyholder has experienced a severe loss, we turn to Rebuild Response® for residential reconstruction projects. A trusted business partner, they share our commitment to high-quality workmanship and reliable, personalized customer service for our membership."